ANCIENT ARTS
is a one-of-a-kind body art studio that focuses exclusively on the ancient art of body piercing. Located on the second floor of Boston's landmark T-Anthony's pizzeria, Ancient Arts opened in December 2011 and has become one of the most highly regarded body piercing establishments in the region. Ancient Arts boasts superior body piercing experts and a clean, friendly and welcoming environment.  All of the body piercers at Ancient Arts are CPR, First-Aid and Bloodborne pathogen certified, and all piercings are performed with implant grade surgical steel, implant-grade titanium or solid gold.
MATT R.
Body Piercer : Manager
Matt has been with Ancient Arts since it opened in 2011. With more than 25 years of body piercing experience, Matt is one of the most experienced and well-practiced piercers in area. He has worked in shops and locations across the country and has been invited to sit as a guest piercer in other counties. In the early 1990's, Matt helped draft the regulations that govern the practice of body art in Massachusetts.  Matt continues to be a mentor and has been asked to train and educate doctors and medical professionals across the country about body piercing. As well as being a licensed paramedic, Matt is well practiced in other forms of body art, including branding, scarification and implants.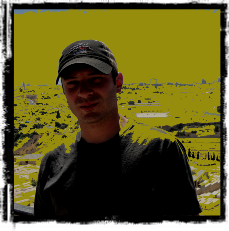 RONEN M.
Owner
An attorney by trade, Ronen opened Ancient Arts out of a fascination with ancient culture and, in particular, the ancient art of body piercing. Knowing that he knew the best piercers in the business, opening a body piercing shop seemed like the perfect thing to do. While not a body piercer himself, most of the handcrafted jewelry displayed in the shop was acquired by Ronen directly from local artists during his travels to other countries. A native New Yorker, Ronen moved to Boston in 1997 and graduated from Boston University and Suffolk University Law School.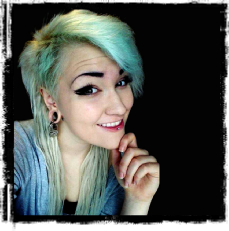 STEPHANIE
Shop Keep
Soon after moving to Boston to attend Massachusetts College of Art and Design, Stephanie discovered a new love of visual arts. She was always attracted to artwork that invited the viewer to interact, in order to develop a personal relationship and share an intimate experience with the viewer. Knowing little about body piercings, but taken by the aesthetic of contemporary body adornment, Stephanie soon found her way to Ancient Arts. She knew immediately that her fascination would become a passion. Stephanie is currently working towards her BFA in 3D Fine Arts, and working in glass, ceramic, and wood. She plans to experiment with small metals and jewelry making, and hopes to find her place not only in the art community but in the family of body modification and modifiers as well.
It took me just about 2 years to come back for more pain lol!
In love with my new piercing and purchased some cool body jewelry before leaving. Matt made the process easy and answered all of my questions!
Would definitely recommend this spot!
Marceline V.
Very clean and professional. Matt is an amazing piercer and I would recommend him to anyone.
When I got my piercing I almost fainted and he was very supportive and offered me water. He made sure I felt comfortable before leaving his shop and I really appreciated it.
Blair U.
Matt is FANTASTIC. I did a ton of research before heading into Ancient Arts to have my nostril pierced. I was blown away by the experience. Clean, comfortable – Matt knows his stuff backward and forward and, most importantly, loves what he does. The piercing itself was quick and easy and done with very high quality jewelry. I've never healed so quickly or so painlessly. Best piercing experience I've ever had, hands down.
Abby B.
Matt is great! Incredibly professional and great to talk to. I highly recommend getting your piercings done here. You will be in good hands. He will answer any questions you have knowledgeably. I felt so comfortable and happy throughout the whole process.
Michelle A. L.